Send credit to mobiles with the TopUp.com app
---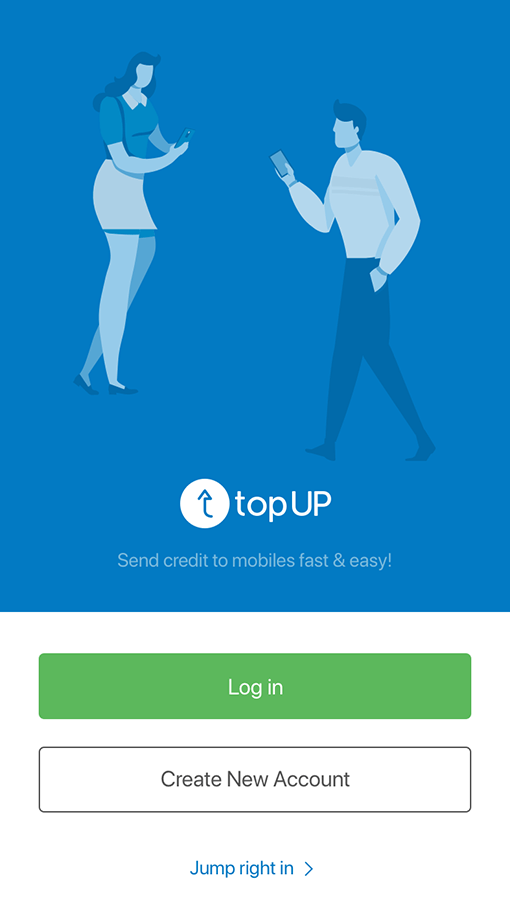 TopUp app for iPhone
Download the app for free and send airtime to mobiles in seconds
Learn More →
---
Top up your mobile or send credit internationally with TopUp.com app
Join us and you can add minutes to a plan, internet, data bundles or prepaid credit to mobiles worldwide. We cover over 140 countries and more than 400 mobile operators, including Digicel, Flow, Lime, BTC, Etisalat, Orange, Vodafone, MTN, T-Mobile, Wind, BlueSky.
Refill minutes or credit and enjoy long conversations with your dear ones. Top up mobile easy, fast & secure with TopUp.com app.
See what customers say about us:
GREAT
4.3 out of 5 based on 287 reviews
May 22
Dee
Easy as 1-2-3. And convenience literally at the touch of a button. The only issue I h...
May 17
Daniel Gallardo
Hello, for me it has been very useful, I am a merchant seaman and our vessel through ...
May 6
Livio
I was many, many years dealing with Union Telecard, very easy to work with. By accide...